Can Mindfulness Help My Career?
Updated: Aug 30
My blog is a space designed to provide you with insight, network connections, and education to help you in your career journey.
I don't typically share product information, but this week I wanted to let you know about the MUA Journal as I think it could be a great resource for some of you!
Please Note: This post contains affiliate links, so we may earn a small commission when you make a purchase through links on our site at no additional cost to you.
Thank you for supporting my small business!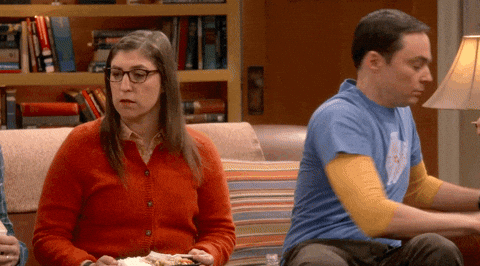 Before we get started, I want to let you know that MUA sent me a free copy of their journal at the end of December. Their ask was to have me try out the journal for 28 days and provide them with feedback about the system. I had no requirement to share it with all of you. However, after using it myself I found it to be a great tool and wanted to share!
What is the MUA Journal?
The MUA Journal is a journal system that you use for 28 days straight. It is designed to make you more aware of the impact activities and to-do lists items have on your emotions as you go through your day. In a nut shell, it is a month long exercise designed to bring awareness to your work life and become more mindful about the ways your work life impacts you.
How does it work?
The MUA Journal is SUPER simple to use. Each day you fill in the date and document activities and to-do list items for the day. You can choose to add these items as your day progresses or you can do a recap at the conclusion of your day. It's up to you!
After completing a task you will be asked to mark a heart, fire, or slash for that activity. The heart represents activities that you enjoyed and are passionate about. The fire is for activities that brought frustration or resentment. The slash is for activities that were neutral in terms of emotions evoked.
At the end of each week you will go through a reflection exercise where you will tally up your marks and recap the things you learned about yourself from these tasks.
Who do I think this journal will most benefit?
As a career coach I often hear my clients tell me that they don't know which tasks they enjoy at work. I often assign homework where I ask them to "check-in" with themselves throughout the week and notice how they feel. For some people, that's easy! For others, not so much.
This is where I think this journal could be a great tool!
The format of the pages makes this type of exercise extremely simple. All of the steps are already laid out in a quick to complete format, there are pages for notes, and pages for journaling. If you are someone who is not super engaged in your career, I think this journal could be a great step to become more mindful about how you are spending your time.
What do I love about it?
Here is the thing, I am a pretty introspective person when it comes to my own self-awareness. I pay a lot of attention to the things in life that give me energy and the things that I find draining. It's really important as an entrepreneur to be hyper-focused on those things so you are able to create a sustainable business.
That being said, I learned a lot from this exercise. Being asked to write down every part of my day made me change my routine, modify tasks that brought frustration, and alter my focus on business initiatives.
So what did I learn?
I realized that having a stress free breakfast and cup of coffee was a major energy giver! My schedule has now been adjusted so those I have breakfast and coffee at the dining table rather than at my computer. This subtle change gives me time to enjoy this moment before I start my work day.
I adjusted my blog writing schedule. For those who don't know, I own an interior design business in addition to being a career coach. I love having a creative outlet along with my business interests! But I write a blog post each week for both businesses. Prior to the last 30 days I wrote both of my blogs on the same day. It was EXHAUSTING! Having to create content for 2 different subjects, write for a couple hours, and publish was just too much! I love writing blogs, but this exercise helped me realize that it would be better if I split up my writing into 2 separate days.
I also confirmed something I already knew about myself. 1:1 interactions with clients and creative activities are the things that keep me the most engaged in my work! Days filled with client interactions or spent working on graphic design are the days I feel the most productive, excited, and inspired. This exercise gave me factual evidence to support what I assumed. I am now focusing on ways to infuse more of this type of work into my business model.
I love that the journal is sustainable! It's made entirely from post-consumer recycled waste and MUA has eliminated plastic from both the product and shipping materials. It's also manufactured entirely in the US to aid in the sustainability process. Pretty cool!
Where does it fall short?
While I loved using this journal, I don't think it's a perfect system for me. There are 2 key areas where I felt like this journal fell short.
I will be the first to tell you that I am not someone that enjoys journaling. I find it very hard to come up with topics to write about and the process is overwhelming. I know, I know...everyone says it gets easier with time, but I just don't want to make the time. It's not my thing!
Instead, I focus my writing energy on to-do lists. I love them! That part of the journal was great for me, but the journal/note pages went untouched. If you are someone who enjoys journaling or taking notes, then I think this journal would be well utilized.
This journal currently costs $31.90 for the 28 days. For me, this cost is a little to high to make it a journal that I would use every month. A lot of this has to do with the fact that half of it went unused because I didn't journal or take notes.
Now that being said, I could see myself purchasing this journal once or twice a year. I think it's a great resource to check-in with my business and the activities that I am spending time on. Like I mentioned earlier, I did walk away with some great insights into my work life and I think there is a lot of value in that!
If you are someone who is looking for a tool to help you evaluate your work life and increase self-awareness then this journal is a great resource!
Feel free to check out the MUA website for more details!
Want to be notified when a new blog is published? Sign up here!